GARMISCH-PARTENKIRCHEN Germany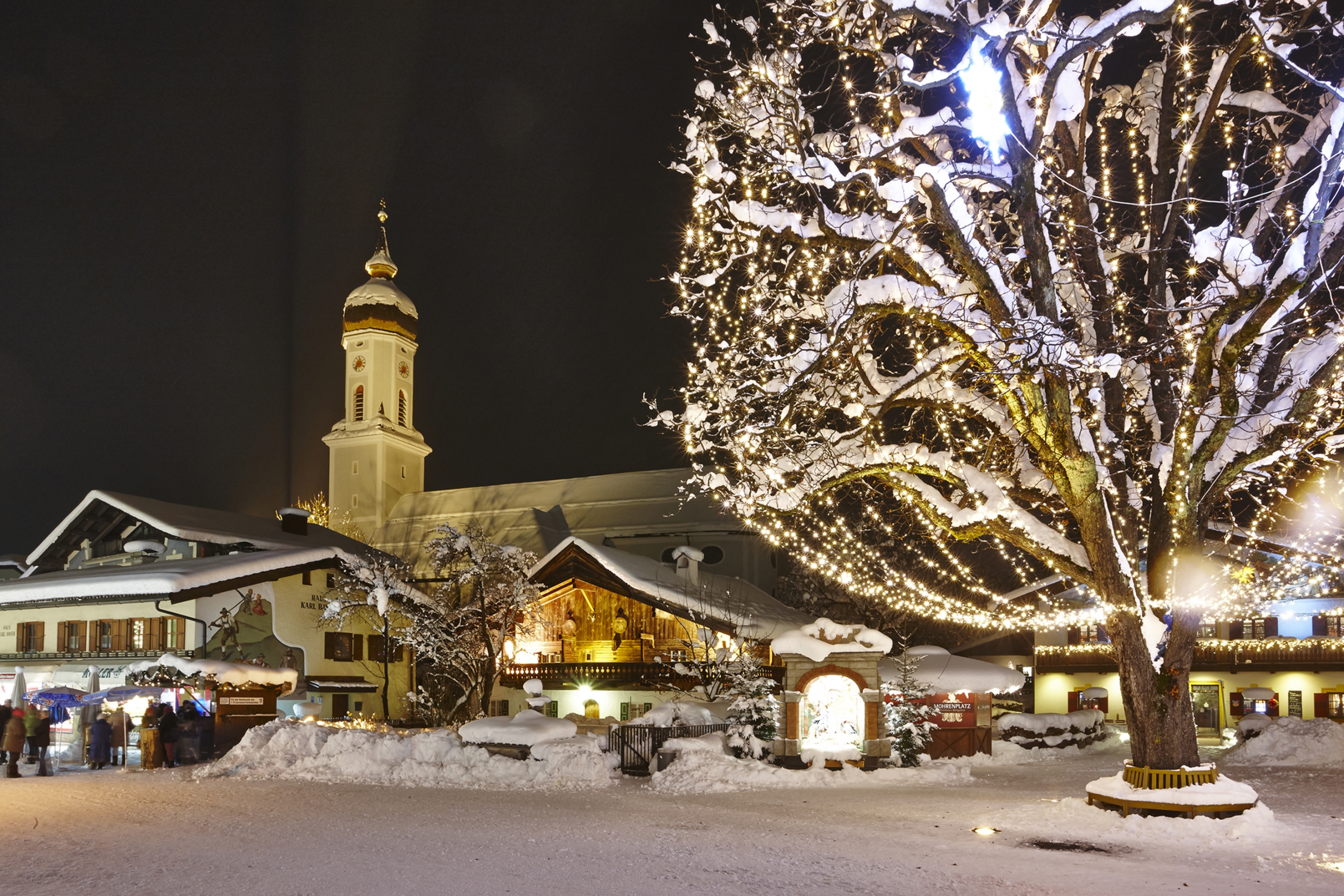 Mohrenplatz Square ©Garmisch Partenkirchen Tourismus
Nearest airports: Innsbruck (60km); Munich (120km)
On rail network: YES

Overview
Originally famed as the venue for the 1936 Winter Olympics and, more recently, as the host venue for the Alpine Skiing World Championships 2011, Garmisch-Partenkirchen is Germany's number 1 location for winter sports.
The resort, made up of the historic twin towns of Garmisch and Partenkirchen, nestles on the Austrian border beneath the Zugspitze – Germany's highest mountain. The ski area includes over 60km of runs, divided into the lower slopes, known as the 'Classic', and the Zugspitze Glacier. The runs include the famous Kandahar ski slope, constructed for the 2011 Championships as well as Germany's highest altitude skiing on the Zugspitze.
Getting to resort

Airport transfers
The nearest airport to Garmisch-Partenkirchen is
Innsbruck
but you can also fly to
Munich
,
Stuttgart
,
Memmingen
and
Zurich
. There are good train connections to Garmisch-Partenkirchen from Munich main line station and Munich Pasing station (every hour; journey time approx. 1h 15 mins).
There are also good connections with the
Fernbus
directly from the airport:

By train
German Rail offers a fast, attractive and environmentally friendly way of travelling to Garmisch-Partenkirchen. On weekends, direct express connections arrive from Hamburg, Dortmund and Cologne. A regional train runs hourly from Munich to Garmisch-Partenkirchen. There are also good train connections from Munich Pasing station.

In resort
Getting around in Garmisch-Partenkirchen without a car is no problem. A local area visitors card 'Kurkarte' allows you to travel on local buses for free. You can buy the card from your renter. For excursions in the surrounding area you can travel by regional bus (RVO) or the German Rail.
To continue to the Zugspitze glacier ski area take the cogwheel train from Garmisch Zugspitzbahn (75 mins). Alternatively the journey time from Garmisch Zugspitzbahnhof to the cable car stations at Hausberg, Kreuzeck and Alspitzbahn is 5-10 mins on the cogwheel train.