TARVISIO Italy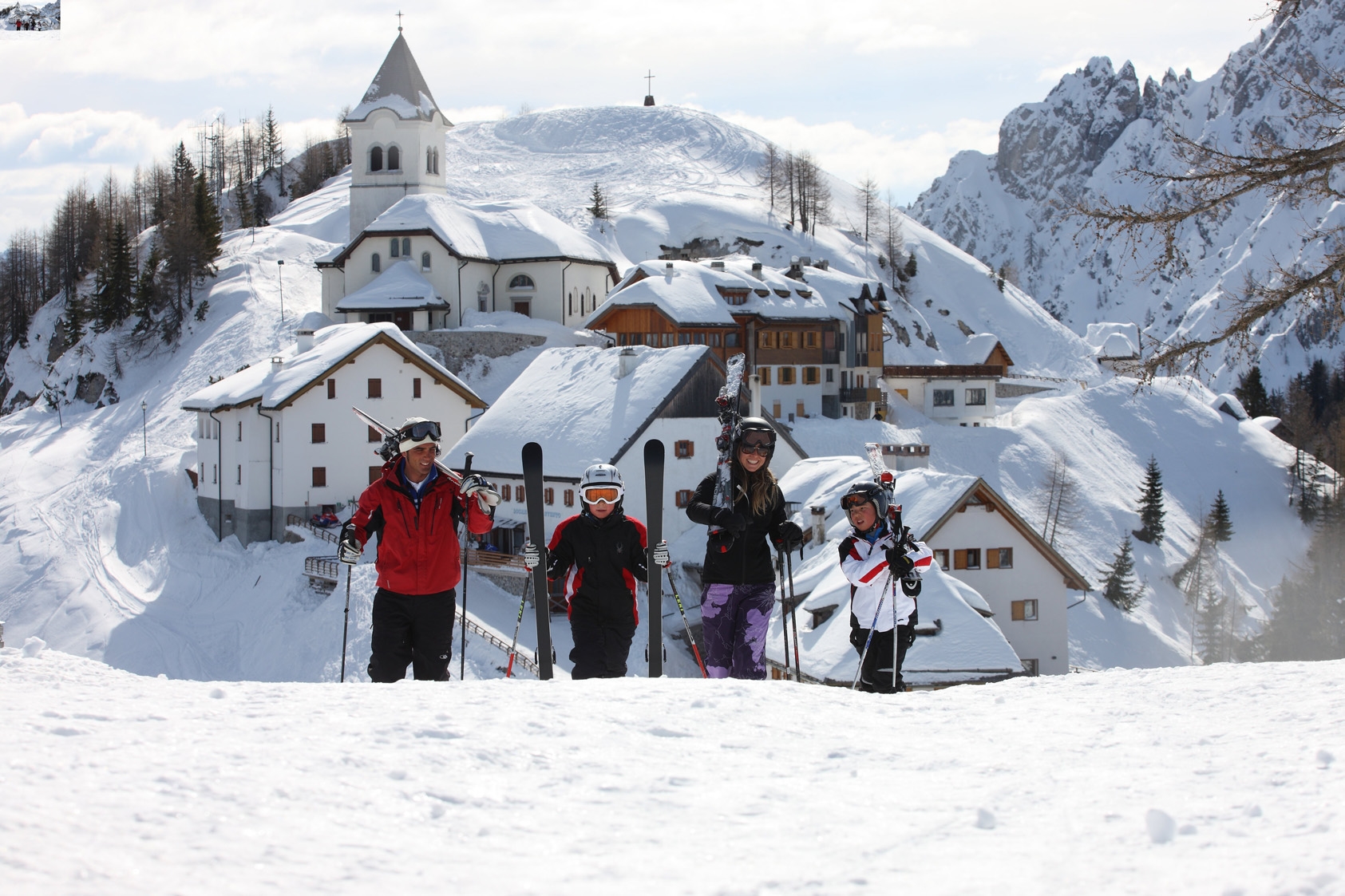 Image: Agenzia Turismo Friuli Venezia Giulia
Nearest airports: Klagenfurt (70 km); Lubljana (84km); Trieste (134 km)
On rail network: YES

Overview
This pretty, old town, steeped in history, lies at the furthermost north east corner of Italy, right on the border with Austria and Slovenia. As a result it is a crossroads of languages and cultures, the excellent cuisine featuring specialities from Italy's Friuli region as well as Carinthia and Slovenia. Tarvisio is also a destination for pilgrims thanks to the Sanctuary of the Virgin of Mount Lussari, where the Virgin Mary is said to have appeared.
The resort's 25km downhill runs are immaculately maintained and breathtaking in their descent. They are the setting for regular World Cup events. Tarvisio also features a dedicated snowboarding area. However the resort is probably best known as a major cross country base with some 55km of trails.
Getting to resort

Airport transfers
From
Trieste
Airport take
bus n. 51
to Monfalcone railway station then the train to Tarvisio Boscoverde (journey time approx 2 hours). From here, take the bus to Tarvisio centre (see below).
Alternatively, take a bus from the airport to Udine then the
bus
to Tarvisio. Or take the train from Udine to Tarvisio Boscoverde, then the bus to the town centre (see below)
For more information about flights to Italy, click
here
.

By train
The railway station, Tarvisio Boscoverde, lies on the main Villach-Udine intercity route.
On arrival at Tarvisio Boscoverde take the
bus
to Tarvisio centre (journey time approx 5 mins).