The Alps by Air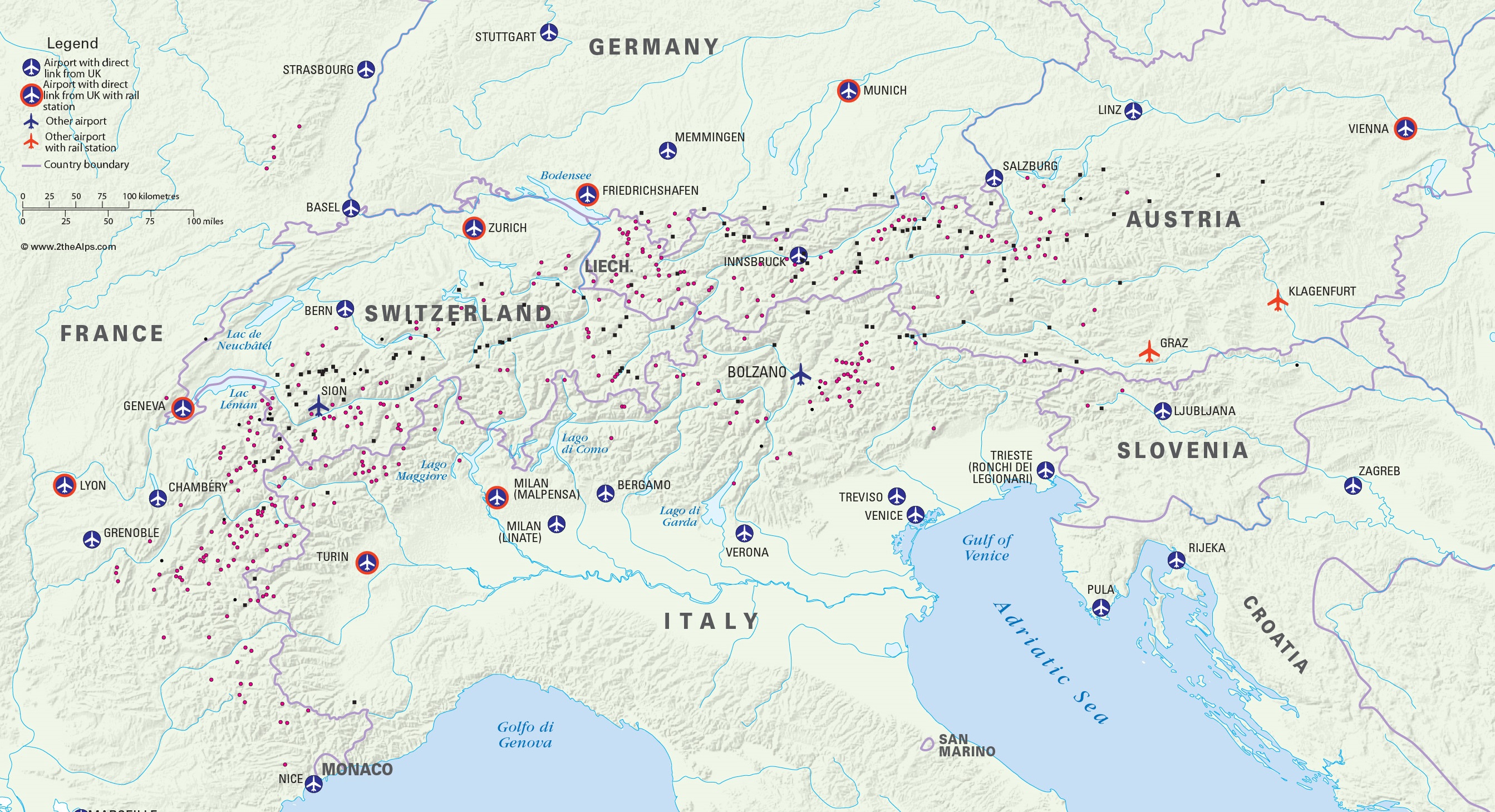 Flying to the Alps is by far the quickest way to travel to the snow. With some 15 carriers offering 250 direct scheduled routes from 25 UK airports to 26 Alpine destinations, the choice is huge.
The majority of flights serve the mainstream alpine hubs of Geneva, Innsbruck, Zurich, Salzburg, Vienna, Munich, Lyon, Milan and Turin. But there's also a growing choice of direct flights to a number of smaller regional airports. These include Linz (Austria), Grenoble and Chambery (France), Memmingen and Friedrichschafen (Germany), Bergamo and Trieste (Italy), Lubljana (Slovenia) and Bern (Switzerland). Bear in mind too that it can also sometimes be advantageous to travel to your resort via an airport in a neighbouring country.
Click on the country or airport in the tables below to find out more about where you can fly to direct from the UK, which airlines operate flights and how to travel onwards from the airport to your resort. Note that routes are subject to change and some routes only operate during limited periods (information correct October 2016).
At a glance - where you can fly to